Painter Decorator
Are you looking for a painter and decorator?
Our painters and decorators all live nearby or within the area that they cover. this means we can be out to you quickly and make sure you get a quote for the job you need to be done as quickly as possible. Our painters and decorators work 6 days a week covering all possible services you could need completing.
Domestic
Handyman Hunter conducts a wide range of domestic painting and decorating services, providing some of the best quality work in our industry. Customers are welcome to leave a review of their experience with our team.
Interior; Painting and decorating
Our wide array of interior services cover anything and everything you could possibly need to be done inside your home.
Painters and decorators; Painting
Why Hire a Painter & Decorator?
When the time comes to refresh a room, you may find yourself considering a do-it-yourself approach. But unless you're an experienced renovator, you may be better off bringing in a professional.
In this article, we are going to explore the differences between doing your own decorating and hiring a painter and decorator.
The Right Tools and Supplies
Professionals don't just know how to prepare for a job; they'll make sure they have the right supplies, including the right paint for your surface and lighting.
Decorators have access to trade suppliers and will be able to get hold of materials that you wouldn't be able to get your hands on in a standard DIY store.
As well as this, they can save you money on decorating materials. You won't need to buy any paint brushes, rollers, dust sheets, ladders – your decorator will come well-stocked and well-prepared.
Budgeting
It's so easy to go over budget when it comes to DIY. It's not unheard of to begin a project on a small scale, and then watch the costs spiral out of control as each step of the project reveals a new item to purchase.
You may need to consider a few more things other than just paints and brushes if you are going to do the decorating yourself. For example, dust sheets, filler, caulk, and sandpaper are a minimum requirement if you want to make a good job of it and unless you are 6ft tall, a set of safe steps will be needed. (ladders if you are going to tackle the Hall/Stairs/Landing)
Depending on the existing state of the rooms you plan to decorate you may also need a few other tools to assist the job; scrapers, filling knives, a caulking gun, paint kettles, rollers, and a wallpaper stripper/steamer are just a few of the tools you could have to spend your budget on.
To help give you an idea of how much it would cost to decorate an average hall, stairs, and landing, here is a shopping list of everything you would need:
10 Litres (minimum) of good quality washable matt emulsion: £120.00
5 Litres of good quality undercoat for doors, frames, skirting boards, handrails: £60.00
5 Litres good quality topcoat for above: £60.00
Plaster filler: £15.00
Wood filler: £10.00
Caulk: £10.00
Sandpaper:£5.00
Brushes & Rollers: £30
Any tools, ie scrapers, filling knives etc: £30
Total Cost: £340.00
(cheaper alternatives can be sourced, but may not live up to expectations on finish or durability)
When you hire a decorator, you know what your costs are upfront – making the renovation simple and easy to plan for.
Preparation
When it comes to decorating, preparation is key. Without adequately preparing the area, you're risking the integrity of the job.
Badly prepared surfaces, for example, will not retain paint for long. Preparation is necessary for longevity, and for an excellent finish.
Before you go ahead with any decorating work by yourself it's worth asking yourself if you know which brand of paint will create the finish you need and considering which tools and equipment you may need to facilitate the job and whether or not you know how to use them.
Most importantly you need to feel confident that you have skills required to create the finish you're hoping for and to know what to do if things don't turn out as you expected.
If you answered yes to the above questions, that's great, you probably don't need to hire a painter and decorator, you will do a good job by yourself.
But if you answered no to any of the above, you may want to consider hiring a professional Painter & Decorator.
With a breadth of experience, a professional decorator will know exactly how to prepare your specific surface to make sure it looks great – and stays looking great.
The Cleanup
The worst part of any job is the cleaning up. Paint-splattered rags, brushes soaking in white spirit, sawdust and who knows what else will accumulate in your house before you can do anything to stop it.
The benefit of a painter and decorator is that they will take care of cleaning all their own tools and equipment and make sure they leave your house as clean and tidy as they found. All you need to do is sit back and enjoy your nice new room!
Time
One of the things we haven't mentioned yet is the time it takes to actually carry out the work.
Do you have 5-10 days available to get the job done? It's not always easy to find the time in between work and family commitments to focus on a decorating project and it could end up taking you a lot longer than it should.
Re-decorating a room can be incredibly time-consuming, especially if you lack experience and are figuring things out as you go.
The most obvious reason to hire a painter and decorator is that it will give you back the time you would have spent on DIY so you can spend it doing things you actually enjoy.
By hiring a professional, you can take that time back, get on with your life, and come home to a beautiful-looking room.
Wall2Wall directly employs a team of professional, experienced and qualified painters and decorators, who are 'tooled up' and ready to carry out your decorating.
We have the knowledge and the tools to transform your home or office. So give us a call on 0794340194 for a no-obligation free quotation.
We look forward to working with you and helping turn your house into a home for you and your family.
Bathrooms
Bathroom renovations make your home more comfortable for you and your family, while greatly increasing the value of your property. In order to take full advantage of such a major project, however, you should hire professionals to do the work. While tackling the remodel on your own might be tempting, you'd have a hard time meeting the standards you'd set for yourself. The decorators at Handyman Hunter have decades of experience with thousands of happy customers.
There's no sense doing an entire remodel only to end up with a bathroom that you don't even like. Completing the renovation by yourself increases the risk of major mishaps and blemishes. Glass fittings, plaster components, and floor tiles will only look their best if they're installed to perfection. No matter how much patience and diligence you bring to the project, you'll never have the experience, equipment, and know-how of a true professional. To create a renovated bathroom that's worth all the effort and expense, you're better off having professionals complete the work.
kitchen
Who doesn't want to decorate their kitchen in the best possible manner? Almost everyone wants his or her kitchen to be modular and attractive. Kitchen renovations are something, which can make your old and simple kitchen into a magic room. Although, doing the renovations all on your own can be hectic and troublesome for many. So, the best policy is to hire professionals to renovate your kitchen into your dream one.
Moreover, who doesn't want to decorate their heaven in the best possible manner? Almost everyone wants his or her kitchen to be modular and attractive. Kitchen renovations are something, which can make your old and simple kitchen into a magic room. Although, doing the renovations all on your own can be hectic and troublesome for many. So, the best policy is to hire professionals to renovate your kitchen into your dream one.
A kitchen renovation can easily your old and simple kitchen into a magic room. However, doing the renovations on your own can be hectic and troublesome for many. So, the best policy is to hire professionals to renovate your kitchen into your dream one.
living areas
Your living room is possibly the most important room in your house, it's where you spend most of your time, it's where you entertain guests, where you relax and chill out. so you want it to be perfect. Handyman Hunter is here to make sure you can sit back and relax as the job is being done properly by professionals. Safety is something you might not consider but if you have high ceilings it is something you begin to consider as soon as you step on that old ladder from the garage.
If you can't comfortably reach what you're painting with a stepladder, it's not worth it. Don't risk straining yourself—or worse, falling—for the sake of a coat of paint. Plus, there's a high chance of making messy mistakes if you're struggling to reach your canvas. Watson also adds that you should bring in a pro if your ceiling has any water damage. "If you had a major leak in your ceiling and the texture is coming off, I might call in a drywall company to come in."
You're Using a Specialty Finish
Unless you have experience using speciality paints yourself, leave the lacquer and high glosses to the pros. "Lacquers are typically spray applied only," says Watson. "You don't even want to go down that road," he warns. Watson also points out that any high-shine product will be quick to highlight imperfections. Even professionals, he says, should be careful when it comes to applying this sort of paint because of the likelihood of marks. Instead, he suggests opting for flat or matte finish paints. "Those are more forgiving and they don't telegraph those bumps and dings so much."
Your Walls Are in Poor Condition
This one's pretty simple: If it can't be fixed with a little spackle, hire a professional. "A few little dings and nicks isn't a big deal," says Watson. But "when you're starting to talk about major holes in drywall, that's something you might want to consider hiring out."
You Need to Strip Old Paint
If your home was built more than 40 years ago, there's a chance that your walls could be covered in lead-based paint. If inhaled, it could cause serious health problems, like lead poisoning, giving you all the more reason to bring in the pros. "Any type of sanding or scraping or scuffing could create lead," he warns. So, why strip old paint anyway? As Watson says, "Paint is only as good as what's underneath it," so removing age-old layers of paint is a must. He explains that without suitable prep work, new paint would simply sit atop the old layer—sanding and priming offer something for the paint to adhere to. "You should really strip it down and do it properly—it will last an extended period of time."
bedrooms
If you're worried about painting your bedroom yourself, hiring a professional painter is always an option. You'll have to pay more for labour, but the results will be of a higher quality.
Still feeling unsure if working with a professional painter is the right fit for you? There's plenty of reasons why hiring a contractor is great, even if you lose some of the positives from doing the project yourself.
hallway
The painters and decorators at Handyman Hunter are able to totally redesign and complete any project you have in mind for your hallway. Check out our reviews, the results of the service we provide to our customers speak for themselves.
From clever storage solutions to stylish lighting options, we have all the information and ideas you need to give your hallway the wow factor. Much more than just a corridor that leads to other places, a hall is an important part of your home and it's definitely worthy of your decorating attention.
home office
Having a home office might seem like an impossible dream, but it's easy to fit one into your home when you know-how. Whether you have a dedicated home office room or you're hoping to create a work or hobby area in your living room, dining room, or even bedroom, we have all the inspiration and advice you need. the painter and decorator team at Handyman Hunter provides a great quality service thanks to our professional and reliable tradesmen. Work away in your expertly decorated new home office and watch your productivity sky-rocket.
stairways
Stairs are an important part of our homes. Not only do we depend on their structure to help us climb from one floor to another, but they can also greatly add to the look of a room. If you're looking to freshen up the interior of your home with a new coat of paint, you might consider painting your stairs as well.
If you're eyeing a paint job for your stairs – including the railings, risers, and spindles – it's important to be aware of how much you could end up spending on this type of project, especially if you're debating between going the D.I.Y. route. At Handyman Hunter, what you quote is what you get, this means the stress of going over budget is dealt with right at the start of your new project. Remove the worries from the project and rest easy knowing the job is being done by a Handyman Hunter Professional.
Ceiling painting
Ceilings are just the most difficult part of any home to paint properly, if you don't know what you are doing then paint splatters everywhere, not to mention the heights. With Handyman Hunter's painters and decorators, your ceilings will be painted beautifully as part of our high-quality service for you and your family.
door painting
What colour do I paint my internal doors is a question that I am frequently asked. I can't give a definitive answer though as it will depend on a number of factors but I do have some ideas to show you here to help you make the right choice for your home.
Firstly you should ask yourself the following questions:
Do I like my internal doors?
Should I disguise them or make them a feature?
How many of them do I have together – just one in a room or are there wardrobe doors that match?
Should I even be painting them?
call our team of trained specialists and we will help you answer those questions and complete the project for you.
Texture painting
Interested in creating a one-of-a-kind look in your home? Textured paint may be the way to go. This type of paint adds depth and dimension to the otherwise flat surface of drywall and can be used to cover up imperfections or create a wide range of faux finishes. And while you might be having flashbacks to popcorn ceilings or thick and heavy stucco-like interiors, today's textured paints are a lot more subtle—and a lot more attractive—than their outdated predecessors.
Interested in creating a one-of-a-kind look in your home? Textured paint may be the way to go. This type of paint adds depth and dimension to the otherwise flat surface of the drywall and can be used to cover up imperfections or create a wide range of faux finishes. And while you might be having flashbacks to popcorn ceilings or thick and heavy stucco-like interiors, today's textured paints are a lot more subtle—and a lot more attractive—than their outdated predecessors.
wall Papering
WHY
We know that hanging wallpaper in your home can bring exciting patterns, textures, and style to your space. This is why we offer expert wallpaper services. With more options than a simple coat of paint, you can really showcase your personality with some wallpaper.
HOW
Without the proper tools or experience, a wallpaper project can be a nightmare. Removing wallpaper and managing all the rolls of paper can be stressful and take a lot of time. But with expert services and improved installation methods, installing wallpaper is easier than ever.
Wallpaper Services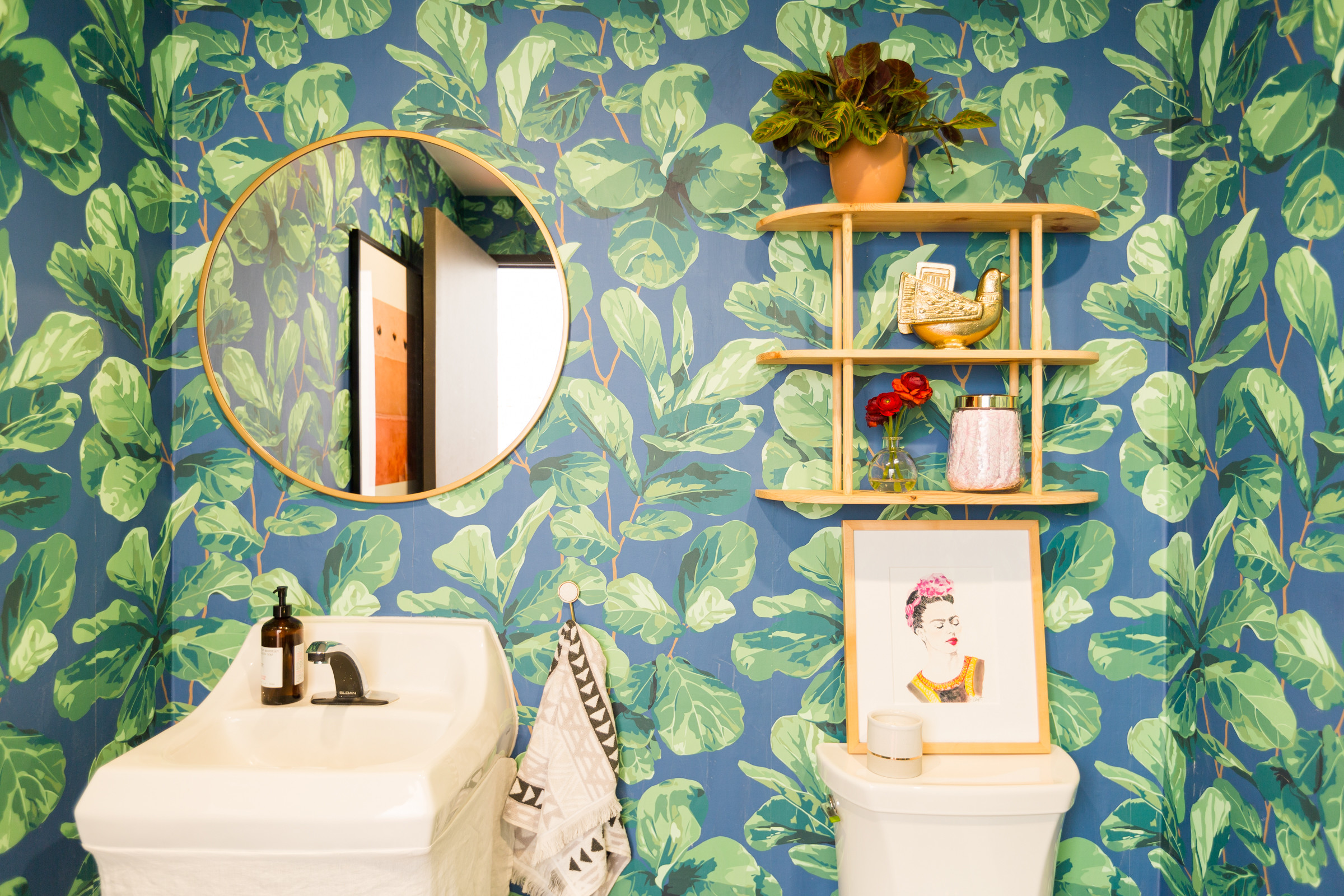 Installing wallpaper is an easy and creative way to completely transform a room with stylish and complex patterns. With better designs and improved installation, wallpaper projects are easier than ever. From traditional wallpaper to fabric and vinyl wallcoverings, there is a pattern for every space.
Bathrooms & Kitchens
The right pattern of wallpaper can make the biggest of impacts in even the smallest of spaces. In kitchens, adding wallpaper behind open cabinets is a great way to add a little extra character. In a bathroom, wallpaper can transform your space into your personal spa and oasis.
Bathroom Cabinets
But your kitchen isn't the only room in the house with cabinets. Giving a fresh coat of paint to your bathroom cabinets is an easy way to make a statement. Add a pop of color on your existing cabinets to give your bathroom some personality or you give them a paint job that makes your space look bigger than it actually is.
Living & Dining Rooms
People mostly gather in the living room and dining room. Fun designs on an accent wall or wallpaper covering the whole room can improve your space and leave a great impression. With a subtle design, you can add a touch of texture that will pull the whole room together.
Professional Wallpaper Stripping Services in the UK
Do you want wallpaper removed from walls (and ceilings) to prepare for re-papering or re-plastering, or simply for painting?
Many customers used to ask us if we could do this when we were carrying out house-clearance jobs, so we now include wallpaper stripping and removal as a stand-alone service – and we can do it for you at low cost.
Being a licensed house clearance company, we also dispose of all the leftover rubbish in the proper way.
Stripping wallpaper is one of the messiest and most time-consuming home-improvement jobs – and it can be very frustrating.
Should you steam or spray with chemicals? How do you avoid damaging the wall?
You need to know the correct techniques to get the job done properly. You also need to use the right tools and chemical substances – and to have lots of patience.
How long will it take you?
Is it a two-bed apartment or a 20-bedroom mansion? We aim to complete up to 4 rooms in under 1 day. We're quick workers!
The team work a full day stripping the wallpaper, however, it is always difficult to determine how long it will take, until you actually start the stripping, as it depends upon how easily the paper can be removed. If it is woodchip paper or if the paper has many layers of paint this can be more difficult to remove which will take more time and can cause damage to the plaster.
Will there be a lot of dust and dirt?'
Our teams are trained to carry out the work as cleanly as possible and will spread dust sheets as necessary to prevent any dirt from spreading.
What do you do with the rubbish?
We are licensed to carry waste and only use proper recycling centres. We dispose of everything in the proper way
Note that you can't put out wallpaper, whether it's used or unused, along with other paper for recycling. It has coatings and other contaminants which make it unsuitable for recycling back into paper.
Wood staining
Superior Painting Company provides full wood staining services specializing in baseboard, crown molding, chair rail, recessed panels, and doors and window casings. Wood comes in a variety of solid wood species, which we finish to either match your new wood or provide primed material ready to stain or paint. While completing your staining project, wood stain refinishing will bring the natural color out of the wood which is our final step in wood staining and refinishing. When we stain your wood, we apply a water-based stain of your choice. The stain color you choose will really bring out the beauty and character of the wood grain. You can choose from several different finishes ranging from low luster to high gloss. It is up to you and your preferences. We recommend a stain that matches the natural color of the wood.
PLASTERING SERVICES
from true professionals
For skilled plastering services from experienced professionals, talk to Handyman Hunter. We provide plastering services for customers across the UK. As professional plasterers, we are fully committed to completing every job to the very highest standards.
No job is too big or small. Plastering from scratch or patching up problem areas on walls and ceilings is second nature to us. Just let us know what you need and our management team will arrange a site visit and quotation.
Our process:
When you send us a plastering enquiry, we will get in touch to arrange a site visit at a time to suit you.
A full, no obligation quotation will be prepared based on the work required.
You can accept the quote online for your convenience.
The work will be scheduled in. You will be kept informed every step of the way.
For more information on plastering services, get in touch with the team at Handyman Hunter today. We will be happy to come out to your property and arrange a quotation.
plasterboard installation
Plasterboarding (ceilings & walls)
Although plasterboard ceiling installation has been used in the building industry for almost 150 years, it was only back in the mid 1950s, with the increased use of non-load bearing stud walls, that it became a favoured method of wall covering in the UK. Nowadays plasterboard is available under a number of different names such as drywall, wallboard, gypsum board and sheet rock.
Plasterboard Fitters
With the increase in building regulations over the last 70 plus years, plasterboard use has become even more popular. Using different raw materials in board manufacture, plasterboard installation can include increased sound and thermal insulation, prevent the ingress of damp or moisture, and improve a room or building's fire resistance. Traditional plastering still plays a large part in building construction, either where dry lining is not recommended, or on client instructions. That said, plasterboard can be fixed to almost all forms of wall, room partitions and ceilings, and is the fastest and more cost-effective method of wall covering.
Installing Plasterboard on Walls
Dry lining can be undertaken on brick, concrete and timber stud walls. On brick or concrete, thin wood or metal strips are fixed vertically and horizontally to the brickwork, much as you would build a timber stud wall. Having been measured and cut, the boards are then screwed to the framework with the white side facing outward. The thin gap between wall and board provides improved ventilation and reduces the risk of damp or moisture producing mould. Board joints can then be taped, or the whole given a skim of finishing plaster prior to decoration.
Ceiling Plasterboard Installation
When adding a ceiling plasterboard installation, the process is similar. Depending on the type and condition of the ceiling, the existing may need to be removed, and boards fitted directly to the timber ceiling beams. If the ceiling is concrete, then a metal ceiling grids are normally added prior to board fixing. The whole is then taped or skimmed ready for final decoration.
Plaster repair
No matter the state of disrepair of your previous render or plastering job, we guarantee we can have your property looking as good as new.
We can repair:
damaged or cracked exterior walls
interior walls and ceilings
properties damaged by flooding and leaks
Painting Ceramic Tile
Painting Ceramic Tile — Are you thinking about painting your tile?
Are you considering painting ceramic tile in your bathroom? Do you have questions about whether ceramic tiles can be painted, reglazed, or refinished? All of these terms, tile painting, tile reglazing and refinishing, refer to applying some kind of paint or coating, but certain materials and procedures work better than others.
Tile comes in all sorts of sizes and shapes. Tile is made by mixing clay and other natural materials and then firing it in a kiln at very high temperatures. Most ceramic and porcelain tiles have an additional glaze applied to them before firing. It is this process, tile glazing, that creates the tile's smooth, durable finish. Technically, tile cannot be "reglazed" as this would involve re-firing each piece of tile in a kiln. This is totally impractical and unaffordable when the tile is already on your wall, countertop, or vanity!
Paint removal
The quickest way to give your home a make over and enhance its aesthetics is to apply a coat of paint. But you cannot simply slap another layer of paint onto an existing one. The more layers you apply, the thicker and messier it will look.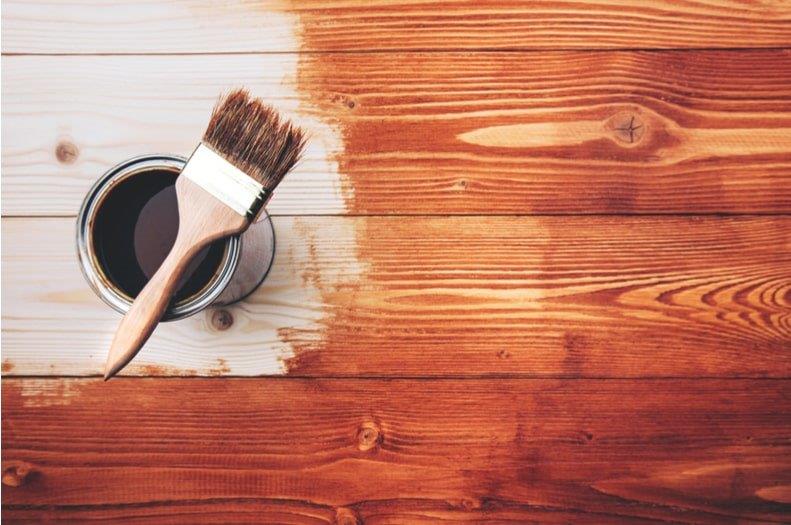 If you want to give your painted home a much better finish, you'll have to strip off the old layers of paint. Wooden surfaces with old layers of gloss paint will require stripping off the old layers of paint so that the doors can close properly and the true lines of mouldings do not get buried underneath the layers of paint.
Stripping Off Paint
Stripping off layers of old paint takes ages if you attempt to do it yourself. It is fine if the wall is in good condition but if the wall is damp for example, you'll have to eliminate that problem first. There are also several ways of stripping paint.
Chemical strippers work perfectly, but there are those which don't work quite as well and if you use general purpose strippers, they may not be very effective. Those designed to remove specific products such as water-based or solvent based paints tend to be the most effective.
Wall panelling
Wall panels are a unique style of decorating any wall, it can be made to look ultra contemporary by using plain painted panels or veneer boards with their natural grain, almost making a piece of art on your wall. Wall panels can also make a wall re-capture a period in time when panelling was the most elegant way to decorate a wall .
Our paneling is handcrafted in your home and fitted directly on to the wall, this is achieved by using our quality paneling moldings and products. Our panelling is slim and exquisite and our mouldings can even be used with your existing skirting boards and dado rails!
Our designs included wood wall panelling, veneered oak wall panels, painted panelling, all our mouldings can be designed to fit any shape or size wall. All our Panelling work is fitted i n your home, so it will always be the perfect fit and we can ensure all our mouldings will be scribed, cut and mitred and detailed exactly to fit your home perfectly. We can also supply our products for you to fit.
Our technical team are always available and we are happy to offer a free quote for supplying or fitting your wall panelling.
Wall stenciling
Wall Stencils for painting are an affordable alternative to designer wallpaper for walls, paintable wallpaper, and large wall decals. You can customize your wall decor with your fav paint colors and wall stencil patterns. Decorate with modern wall stencils or damask wall stencils or Moroccan bohemian stencils. Get in touch with our team and our experienced team of painters and decorators will provide the high-quality service you need for your project. Your family will love the end result, provided by your painter and decorator.
Exterior
The Painters and decorators at Handyman Hunter UK are trained and experienced. this ability shows in all of our exterior work. Anything outside of your house that needs solving we are able to deliver a high-quality service for each customer and their family.
Painting
Handyman Hunter painters and decorators are experts in all things relating to the exterior wall and house painting, coating, and external rendering methods including roughcasting, thermal wall coatings, smooth k-render, pebble dashing or harling. The outside of your house says a lot about how much pride you take in your property and freshly painted walls provide a fresh, positive impression to any visitors.
In terms of aesthetics, it's very easy to recognise a house that has been painted with high-quality and long lasting masonry painting products or thermal wall coatings. 
We have a team of experienced painters who are specialists in exterior painting and who only ever use our high-quality paint and materials which is paramount to high standards we produce. You will feel a sense of pride when our work is complete,
Deck painting
Come summertime, there's nothing better than sitting on your deck and enjoying the beautiful weather – unless your deck's been beaten up by nasty weather. We'll help you win the fight against Mother Nature by staining and painting your deck to both protect it and make it look great all year round.
PROFESSIONAL DECK PAINTING SERVICES
Painting and staining your deck can be a big job, even if your deck isn't all that large. It takes time and care to ensure you get the finish you want. Whether you want deck with a solid color, or want to keep the more natural look of the wood, we'll help you create the perfect look for your outdoor space.
When you're thinking about painting your deck, there are a few things you should consider. It's not just about the look you're after; each type of deck finish has practical benefits to think about too. After all, the goal of treating your deck is to keep the wood in good shape as it puts up with the changing weather conditions.
THE BENEFITS OF DECK PAINTING & STAINING
One thing is certain: you should never leave your deck totally unfinished. Applying a finish is important because untreated wood will break down quickly when left to the elements. Once moisture gets in there, wood can twist, warp, and crack as it reacts to the moisture. Sunlight also breaks down wood over time as well, and combined with moisture can make it vulnerable to wood-decay fungi and wood rot.
When you're looking at finishing your deck, there are 2 looks you can go for: paint or stain. Painting gives the best level of protection for wood. It's the best at protecting wood from both moisture and sunlight, and can last for up to 10 years in some cases.
Staining allows you to show off the natural grain of the wood, which gives you a high-end look. Stain soaks deep into the wood, filling up gaps that would otherwise soak up moisture. Stain still provides some good resistance to moisture, but it's not as effective as paint. It also doesn't provide much protection from sunlight, which means you'll likely need to reapply the stain more often than you would with paint. On average, decks should be restained every 3-4 years.
OUR DECK PAINTING CONTRACTORS
Our experienced painters are pros at painting decks and outdoor surfaces. They'll be there to walk you through the process, every step of the way. First, we'll help you decide on the finish and color of stain or paint. Then we'll prep the surface of your deck by cleaning off all debris and making sure all the boards are still in good shape—you don't want to paint or stain any wood that might be damaged or rotting.
Garage floor Coating
Handyman Hunter, we have specialists in domestic and industrial epoxy flooring which comes in a specialist self-leveling specification which is ideal for warehouses, factories and pharmaceutical laboratories. If you're in need of experienced and friendly self-leveling epoxy flooring installers in the UK then look no further than us.